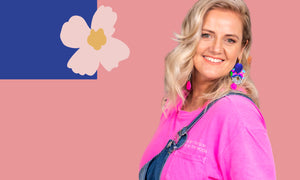 Since 2005 Ive painted what Ive called my
Warrior Women
I don't paint perfection but rather a feeling.
Uluka my owl put me on the commercial map in 2010 so I opened a pop up gallery in 2015.
I havnt looked back since.
I love colour can you tell?
My Big Wild Florals
Who are my heroes?
Ken Done and Matisse.
Why Paint?
Now that's a very good question.